I recently realized that it is possible for anyone to navigate to my site's /content directory by simply adding "/content" to the end of my website domain: curiositycoloredglasses.com/content…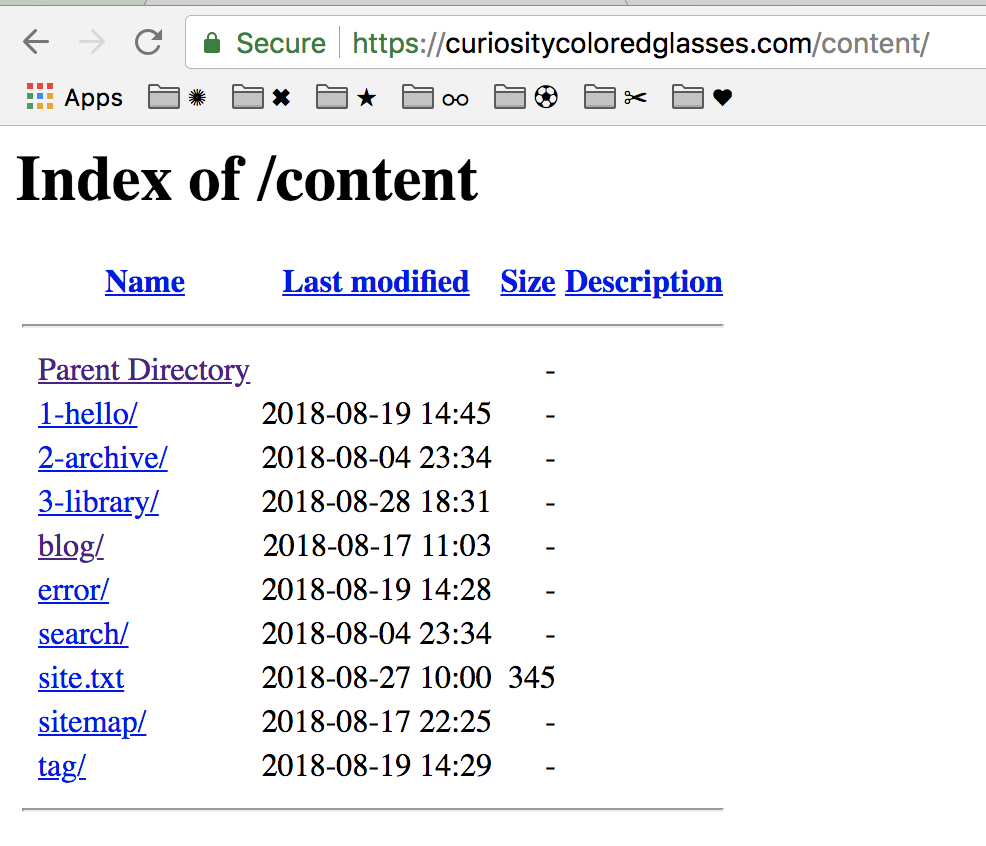 I tried preventing this by creating a content.php template and adding:
<?php if (!$site->user()) go('/') ?>
…which had worked great for preventing navigation to other directories (like where I am storing blog comments, wherein it re-routes automatically back to my home page), but is having no effect for "/content"!
I tested if any of the sites on Kirby's "Showcase" could be navigated to their "/content" directory, but they can't; instead they throw me a 403 page… which would be great if I could get mine to do that! The question is how?
This is important especially because it is affecting my Google Search Console results negatively. My Google Search Console account alerted me to this issue when it said this content directories had too small of type, for which it punishes my site as a whole within Google search result listings! See below

Any help will be accepted with open arms! Thanks in advance!